In today's fast-paced world, mobile apps have become a necessity for businesses to stay relevant and competitive. With millions of apps available in app stores, it's crucial for your mobile app to stand out from the crowd. In this article, we'll provide you with 10 mobile app development tips for making your app stand out.
1. Focus on User Experience (UX)
The user experience is critical to the success of any mobile app. Your app should be easy to navigate, and users should be able to find what they're looking for quickly. Focus on designing an intuitive interface that makes your app easy to use, and test it with real users to identify any pain points or areas for improvement.
2. Prioritize Performance and Speed
Users expect apps to be fast and responsive. Slow-loading apps can lead to frustration and a high bounce rate. Prioritize app performance and speed by minimizing loading times, optimizing code, and using caching techniques to ensure that your app runs smoothly.
3. Keep it Simple
Avoid overloading your app with features and functionality that can confuse or overwhelm users. Instead, focus on providing essential features and keeping the app simple and intuitive. This not only makes your app easier to use but also reduces development time and costs.
4. Design for Multiple Devices and Platforms
Your app should work seamlessly across multiple devices and platforms, including smartphones, tablets, and wearables. Consider the different screen sizes, resolutions, and aspect ratios when designing your app to ensure that it looks and functions correctly on all devices.
5. Optimize for Search Engines
Search engine optimization (SEO) isn't just for websites. It's also essential for mobile apps. Optimize your app store listing by using relevant keywords, writing a compelling description, and including high-quality screenshots and videos to showcase your app's features and functionality.
6. Leverage Social Media
Social media can be a powerful marketing tool for your mobile app. Build a presence on social media platforms like Facebook, Twitter, and Instagram to engage with users, promote your app, and generate buzz around new releases and updates.
7. Provide Excellent Customer Support
Offering excellent customer support can help differentiate your app from competitors. Ensure that users can easily contact support with questions or issues, and provide prompt and helpful responses to build trust and loyalty.
8. Incorporate Gamification
Gamification is a powerful technique for increasing user engagement and retention. Consider incorporating game-like elements into your app, such as challenges, rewards, and leaderboards, to make your app more fun and addictive.
9. Test, Test, Test
Testing is critical to ensuring that your app is bug-free and runs smoothly. Test your app thoroughly before launch and continuously after release to identify and fix any issues promptly.
10. Keep Up with Trends and User Feedback
The mobile app market is constantly evolving, and users' needs and preferences are continually changing. Keep up with trends and user feedback by monitoring app store reviews and ratings, analyzing user data, and updating your app regularly to meet changing demands.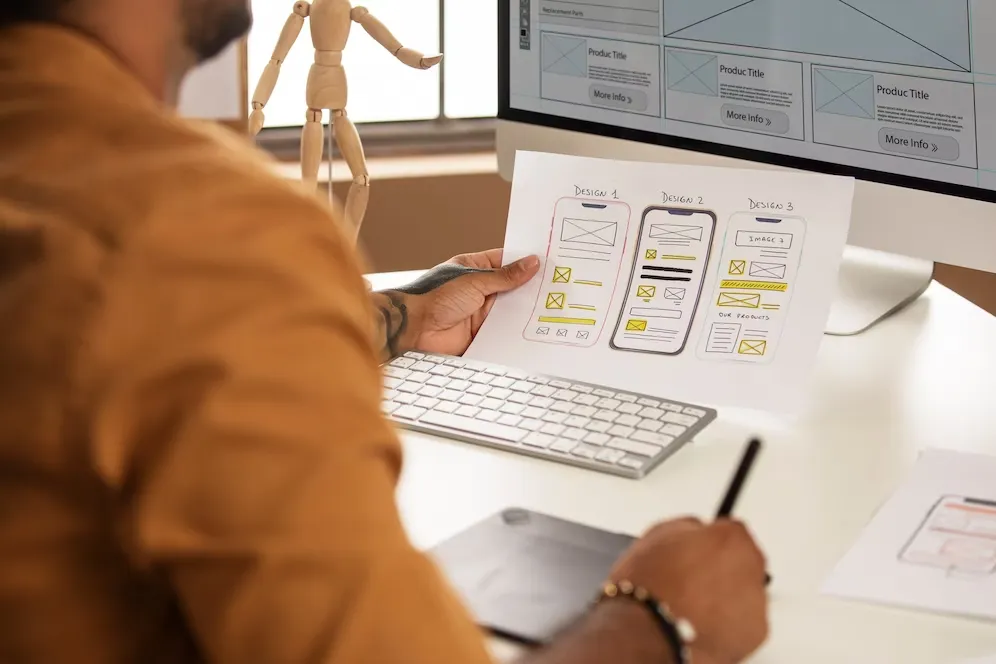 By following these ten mobile app development tips, you'll be well on your way to developing a mobile app that stands out from the crowd. Remember, user experience, performance, and simplicity are critical to success. By prioritizing these factors, you'll create an app that users love and want to keep using.
At Blogstrade, we understand the importance of developing mobile apps that meet these criteria. Our team of experts can work with you to create a responsive mobile app that delivers an exceptional user experience, fast performance, and intuitive simplicity. Contact us today to learn how we can help bring your mobile app vision to life.