Choosing the correct name for an online store will depend on your brand and the product or service you offer, remembering above all that it stays in the minds of your customers.
They say that the first impression is what counts, and this is true not only when we talk about people but about life in general. Surely whenever you go to buy something for the first time in a store or business, the first thing you look at is the facilities, the products, the person who attends you, and the environment in general.
In the digital world unfortunately this changes a bit. When you enter an online store to buy or browse, you cannot see the infrastructure of a business, the products, or the person who attends. Here we have to settle for seeing the design of the page, photos of the products and, above all, the name of the store.
If you are reading this article, it is because you want to set up a digital store to start a business or take your existing business to the online world and allow your customers to buy and receive your products or services without leaving home.
Whether for one reason or another, it is important that we give our clients and potential clients a good impression from the first moment they arrive at our digital store. That is why choosing the right name is essential to be able to succeed in our business.
If you don't know what name to give it or you need help to polish and improve one that you already have in mind, continue reading, below we will give you some ideas and advice to be able to choose the correct name and that it generates the impact that your store places on the website.
What name to choose for my online store?
As we said, choosing a name for an online store is essential for being successful. There is no defined guide or rule to let us able to choose the correct name, and everything will depend on what you offer, the field of your business, and the type of client you are targeting.
The name of your online store will be the first thing that users will see, so remember that "for first impressions, there are no second chances".
Remember that the name of your online store must generate impact, be easy to remember, and stay in the minds of customers. If you do not achieve these objectives, it is certain that the person who visited your store will no longer remember your name or what you offered, so it will be difficult for them to return to your store to buy, much less recommend it.
We cannot give you a magic formula for you to find the right name, but we can guide you so that you know the factors to take into account and some tips that will help you choose the best possible name for your online store.
factors
Here are some factors that we recommend you take into account when thinking of a name for your online store:
Easy to pronounce and remember
You want your business name to be in the minds of your customers, so it should be easy to pronounce. It is certain that, if a customer is satisfied with what they purchased in your digital store or at least your store managed to get their attention, they will recommend your store to a friend or acquaintance.
This will not be possible if your store has a name that is difficult to remember and pronounce, so you will be losing the opportunity to get publicity through word of mouth and to stay in the minds of your customers.
Brief
The name of your online store should be as short as possible. Your customers are much more likely to remember a short name than a long one.
make it unique
There are countless businesses on the internet, so if you want to stand out from the rest, start with a different name that doesn't make your customers remember another digital store or another brand.
Also, avoid generic names that avoid relating your online store to what you offer. For example, if you have an online cake shop, avoid giving it a name like Bestcakesandcakes.com.
Translatable into other languages
If you export products to another country or your store has a presence abroad, be careful that the name you give it is easy to pronounce in another language and that it does not mean any offense or bad words in that same language.
According to your target audience
If your target audience is made up of, for example, young people, and you have an online clothing store, do not choose a name like Elegancia2.0 or dress well. Although they go according to what you offer in your store, those names will not be remembered by a young audience.
Know your audience, their characteristics, how they communicate, and the language they use to obtain a keyword and combine it with the name of your store or the product you offer.
Relationship and meaning with the product or service you offer
The name of your online store must be consistent with what is sold. For example, if you have an online furniture store, the name cannot be DigitalStore. This name says absolutely nothing about your business or what it offers.
Think about the feelings or impressions of customers
What could your customers feel or think when acquiring your service or buying your products? Ask family or acquaintances to get an idea.
For example, if you have a digital bakery store, your customers will feel satisfied and take pleasure in consuming your product. The name could then be bakerystore.com or something similar.
use abbreviations
Try using the acronyms or abbreviations of the full domain name or your online store. For example, if your online store sells exercise equipment and clothing, the name could be MRPE.com or another abbreviation that combines the domain name with the product you offer.
use the domain
Try combining the domain name of your website with a keyword. For example, if the domain name of your website is BIT and you sell sports equipment, the name of your store could be Bitstore.
Why is it so important to choose a name correctly?
It is the first thing your customers will see: You must make a good impression from the beginning, as we said before. The correct name will stay in the minds of users, remembering your online store to buy again or recommend it to someone.
It contributes to the growth of your business: A good name can serve as a hook to boost your online store when it is just starting or it can condemn it even before its launch.
It allows you to stand out from the competition: Choosing the right name makes you stay in the minds of your customers. Yes, it is striking, easy to pronounce, and remember; it is much more likely that you will be the first store that comes to mind when someone looks for a product that you offer, leaving aside your competition.
Define the personality of your business: The indicated name will allow you to create a brand image. If the target audience you are addressing is young, a youthful name or one that is fashionable among young people will make your potential customers perceive your store as modern and youthful.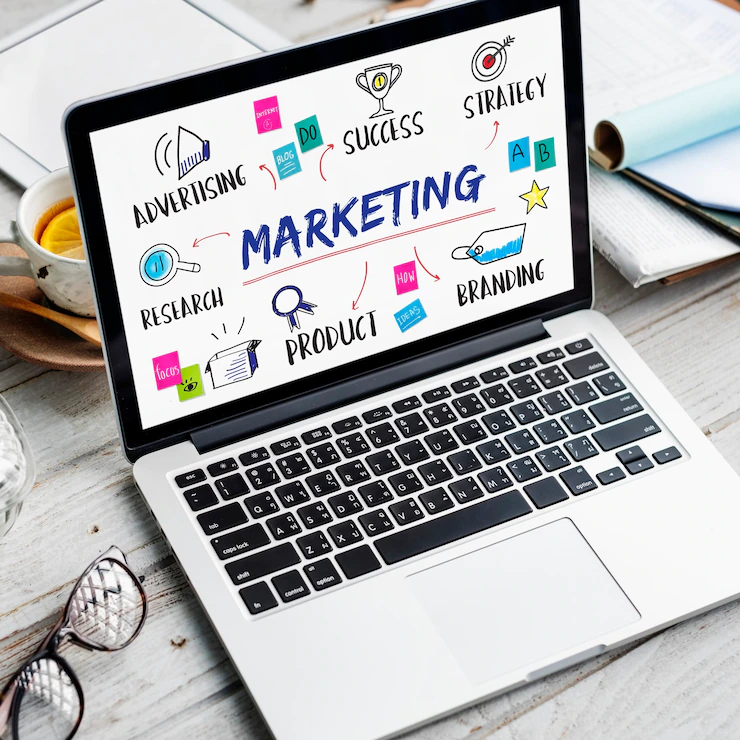 Tips for choosing a name for my online store
Make a list of options and narrow it down
Write down on a sheet or a Word document a list of the names you would like for your store and discard those that make the least sense. When you already have some options that you like, do an internet search to make sure that there is no other store with that name.
Do a search on the net
Once you have some candidates, use a browser to place the name you have chosen. For example, if you want to put your business Lacasitademama.com, search for that same name to make sure it is available.
This also includes social networks such as Instagram or Facebook to make sure that there is no online store with the name you want to use.
Company Name Generator
Maybe you find yourself blocked and lacking in creativity and you need some help or a push to give you an idea of ​​what name to choose.
If this is the case for you, congratulations, because you can get the business name generator from well-known marketing and web development sites like Shopify or GoDaddy. In addition to giving you some suggestions, they will allow you to check if the name is available or has already been registered.
Although they are useful, you must remember that they should be used as an aid if your mind is blank and nothing comes to mind. Once you find a suggestion you like, try modifying it or combining it with your domain name or some word that defines your business.
Choosing the right name is the first step to success
As we can see, choosing the correct name is essential when creating our online store, unfortunately, many people do not give due attention and care to this first step, which is so important.
If you still have doubts about it and want the help of professionals in the field, don't worry, at TRESMEDIA we are professionals with extensive experience in the creation and design of all kinds of websites and online stores.